June 2, 2018
The Dromore Road Race in Co. Tyrone are celebrating 10 years of the cross- community event on Saturday 23rd June (12 noon). The successful fixture comprising of a 10K, 5K and 5K walk has gone from strength to strength and has welcomed thousands of participants over the last nine years.
McDermott's Pharmacy have returned as title sponsors, supporting the event for the last 8 years while the charity partner is Aware NI, official depression charity in the province.
2018 has some exciting additions including having your name personalised on your race number (pre-entry only) as well as a tech t-shirt for all participants. Once again there will be chipped timing for the 10K and 5K run. The committee are urging all local runners to get their online entries in before the STRICT closing date of Friday 15th June.
The event has raised a staggering £30,000 for charity since 2009 while also donating money to the local spors centre and community initiatives. In 2012, the town joined in the London 2012 Olympics as the Torch Relay came through Dromore in June while in 2014 the route was updated to include the Riverside walk.
There could be quite a battle at the front of the field if the top two from 2017 turn up. Stephen Duncan (Omagh Harriers), who remains unbeaten over the course and Enniskillen's Stephen Cassidy, who recently won the Enniskillen 10K always provide an interesting dual while Conor Maguire and Paul Barbour could also fight for positions after recent performances in Strabane Half Marathon (1.17.32) and Ballygawley 10K (35.36) respectively. Former Olympic racewalker Colin Griffin (Ballinamore AC) may shake things up with a recent 2.29 performance in the Belfast Marathon.
Contenders in the female race should include 2017 winner and local triathlon athlete Sinead McCann (Omagh Tri Club) as well as second place finisher Anne McFarland (Dumfries Running Club).
Dromore Sports Centre will count down to the event with a free '5 weeks to 5k' programme starting on Tuesday 22nd May. Group runs will take place every Tuesday (6pm) and Thursday (7pm) and all new faces and abilities are welcome.
St. Johns College in Dromore are huge supporters of the event and are entering over 20 pupils in the 5K race in 2018. The 5K Walk will see participation from the Dromore Walking and Keep Active groups.
Numbers and late entry will be available at Dromore Sports Centre on Friday 22nd (6:30-8pm) & Saturday 23rd June (10:00 - 11.30am). Veteran prizes for the 10K race for male and female runners will be in the O35, O45, O55 & O65 categories.
Online Entry and full information on the race can be found at www.dromore10k.com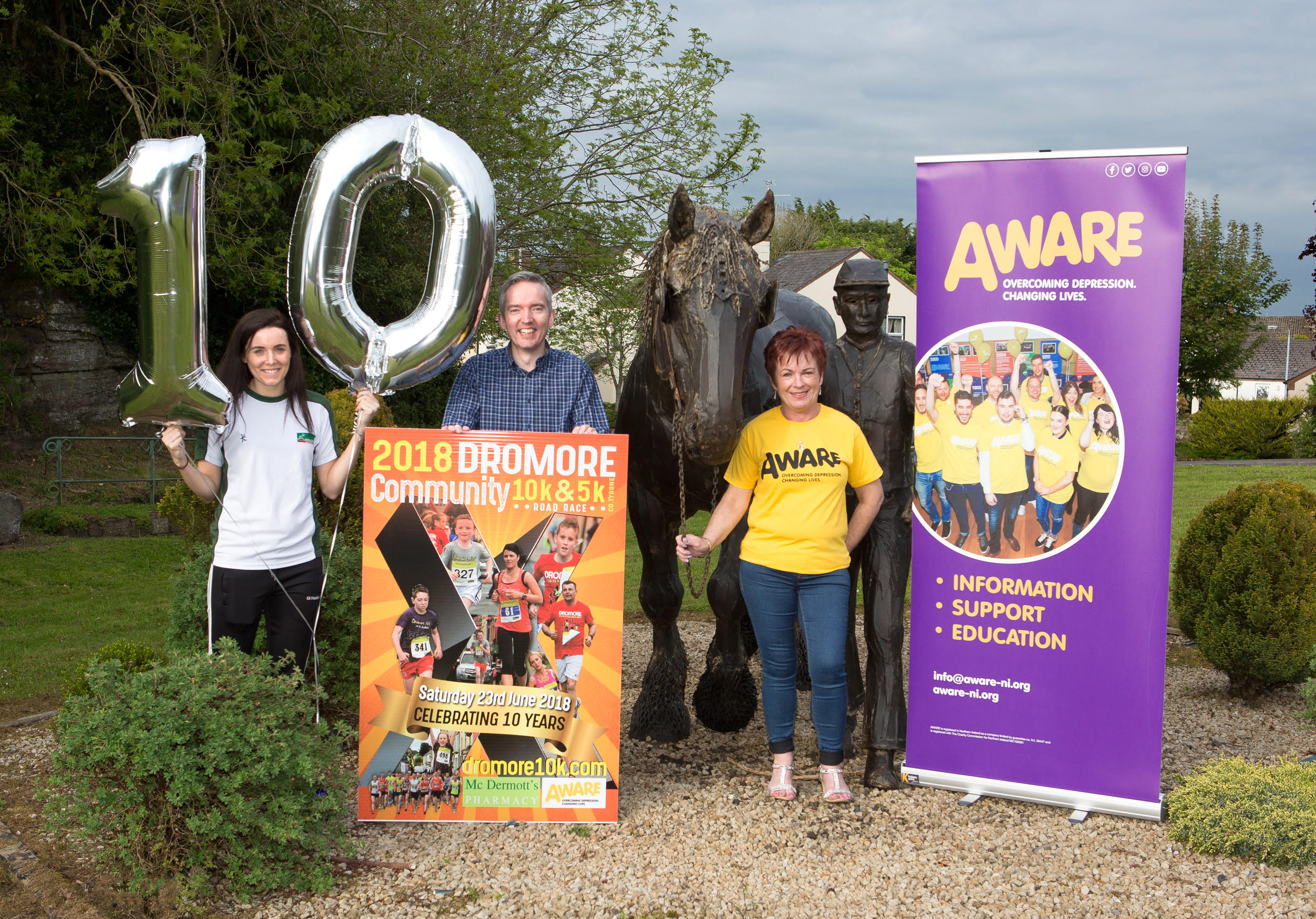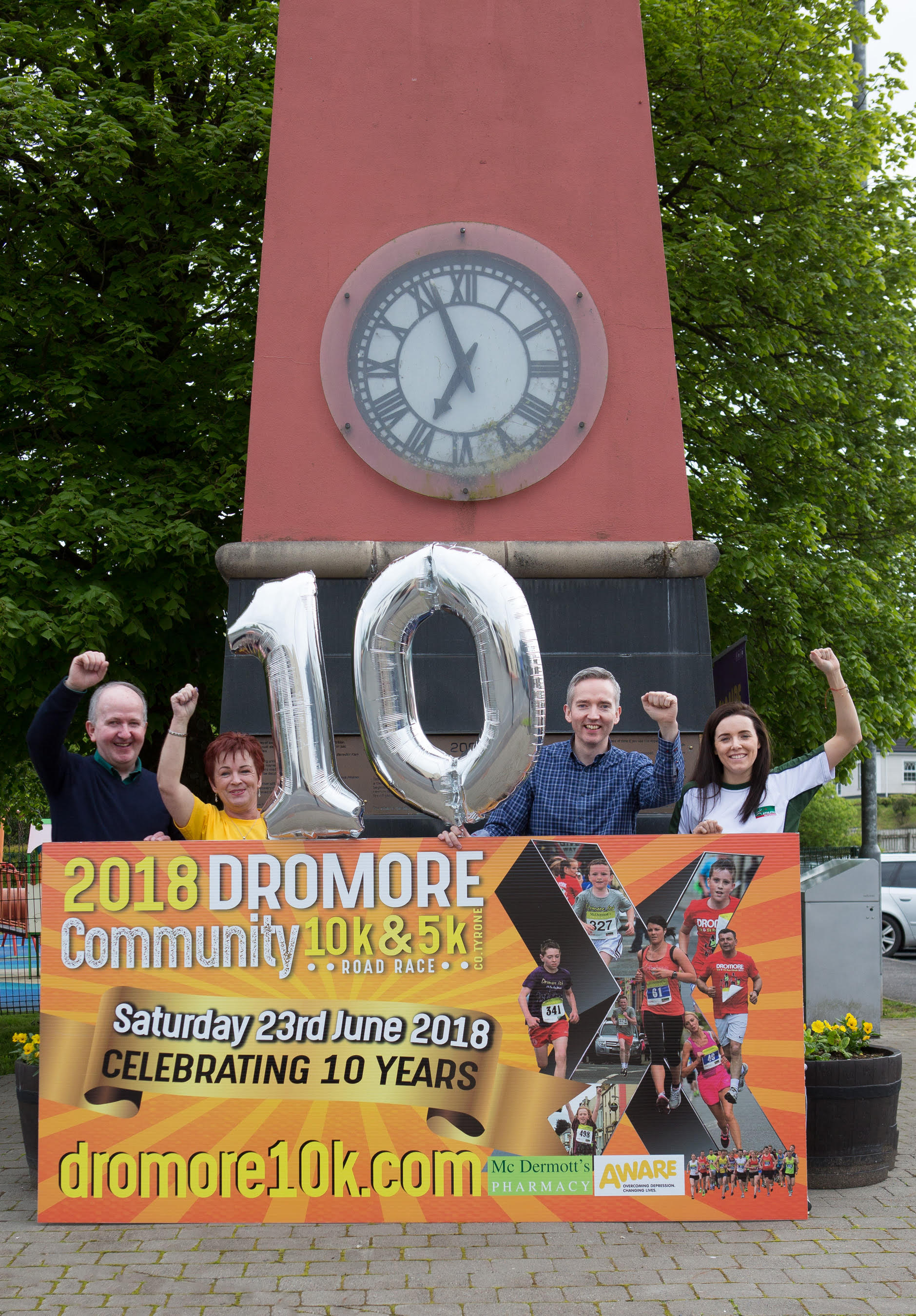 Posted In : Road Race