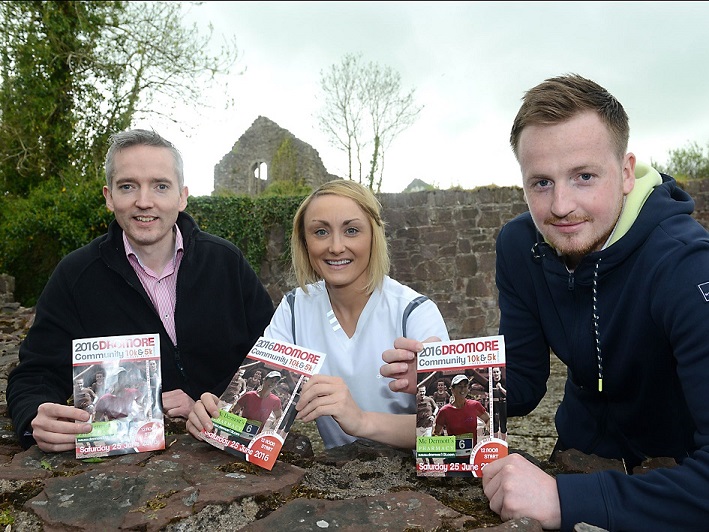 Bernard Maguire of title sponsor McDermott's Pharmacy help previous podium finishers Mairead McCann and Sean McNabb launch the 2016 Dromore Road Race which takes place on Saturday 25th May at 12 noon.
The 2016 Dromore 10K and 5K Run/Walk date took place on Saturday 25th June at 12 noon.
This was the eighth year of this cross community event. The route takes in the picturesque 'Riverside Walk' and a finish in the centre of the town.

2016 RESULTS BELOW
Email: dromoreroadrace@gmail.com Dromore 2000 Ltd 22a Main Street, Dromore, Co. Tyrone